Just a simple list of five questions lurking around in my brain ...
1.WHY MUST ALL CLEANING AND HYGIENE PRODUCTS SMELL?
My wife and I have a strong aversion to strong smells; perfumes, colognes, spritzes, etc ... If you wear Axe Douchespray, you won't be allowed in my apartment until you are hosed, fumigated, and whipped.
It irks me, to no end, that so many of these products have to be injected with enough smells to wake the dead. Laundry soaps, body washes, sprays, antiperspirants... they all seem to have very strong smells attached to them. It's amazingly hard to find low-scent/no-scent products, even with 100s of products available.
Fabreze is a notable culprit. When it came out, Fabreze was supposed to be an odour neutraliser, and actually did a pretty decent job of lessening the "Bachelor" cloud in my apartment. Fabreze had a scent, but it wasn't strong.
Now? You are just spraying a crap load of bad perfume smell to cover up another smell...ugh...
Am I really in the vast minority for wanting my stuff not to bloody stink of artificial flowers and lemons? You'd think there would be a lot more of us...
2. WHY DO PEOPLE ENJOY STINKY CHEESES?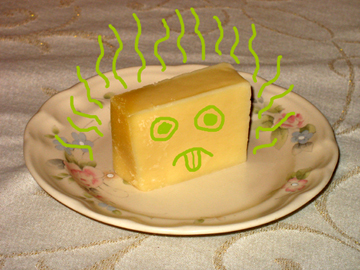 My wife, and her family, really love stinky cheeses, especially Stilton.
If you've never had Stilton, it tastes and smells like dairy death. The odour can strip varnish off of furniture, and should be eaten in controlled environments.
It's so bitter and veiny that it might as well be named Montgomery Burns.
I enjoy a strong cheddar, but I'd rather not eat something that tastes like it should be stored in a nuclear waste container. The aftertaste lingers for hours, which each taste bud punishing you for the mistake you just made in eating rotting bacteria.
Strangely, my wife just gives me a nasty glare when I offer her my used gym socks to munch on...
3. DO MOTORCYCLES HAVE A DIFFERENT SPEED LIMIT THAN AUTOMOBILES?
Almost every time I see a motorcyclist riding around the Lower Mainland, especially on the highways, they are going about 30-40 km/h over the speed limit. I've never actually seen a motorcyclist pulled over for speeding.
I get that motorcycles can weave in and out of traffic, given their size and mobility, but is there an unwritten law that allows them to ride that far over the speed limit?
4. WHY DO SOME DOG OWNERS CUT OFF THEIR DOG'S TAIL?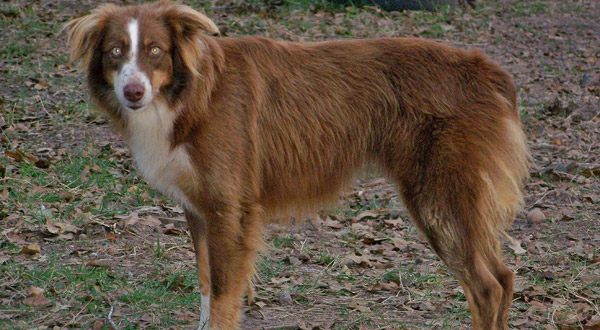 I don't know if it is just a recent trend, but I've been seeing more and more city dogs with their tails cut off (aka 'docking').
Why does it matter?
Well, dogs communicate with their tails, and the lack of a tail can make other dogs feel as if tail-less dog is more aggressive. Imagine if your lips were cut off, as that is pretty much what happens to these dogs.
Apart from some exceptions
(real hunting dogs, or medical reasons)
, a dog should
never
have its tail cut off. Not only does it handicap them, but it looks STUPID. If this is being done for aesthetic reasons, it's pretty much having the opposite affect of what the owners want.
Yes, a Doberman with a short stubbly tail is pretty normal these days, but a Border Collie without a tail? It looks terrible.
It's bad enough that the male dogs have their nuts cut off...leave their damn tails alone!
5. WHY DO MEN SUPPORT COMPANIES THAT THINK THEY ARE IDIOTS?
A very common advertising trope is the "Stupid Male". The Stupid Male
(usually white, as not to offend any others)
is as dumb as a rock, can't follow directions, and must be corrected by the "Smart Bitchy Female".
Somehow, it's become safe to insult males as stupid. If you dare have a "Ditsy Woman", you'd have howls of outrage and sexism.
This commercial is a perfect example. Somehow, the Stupid Male cannot pay a credit card or buy milk.
Why would any guy support a company that thinks the whole gender are a bunch of bumbling idiots? I mean, I have a dirty, dark sense of humour, but nothing about this commercial is even slightly amusing.
Buying a puppy instead of milk? Who in the hell laughs at that?
This trope is lazy, tired, and not funny. There are many idiots in the world, but not simply because of their gender. Why would these women marry these men? Derrrrrrrrrrrrrrrrp.